Latest news
2023-07-11
Flygfesten 2025
Next edition of Flygfesten in Dala-Järna take place in August 2025!

Stay tuned
---
2022-07-26
SK60
Nils Schylström and SK60 will participate at Flygfesten!
Before the pilots of the Swedish Armed Forces fly JAS 39 Gripen they have spent many hours side by side with an instructor in a SK 60, or Saab 105 as the planet is called in its civilian version. The two-engine skateboard has been the foundation of all flight training for pilots since the 1960s.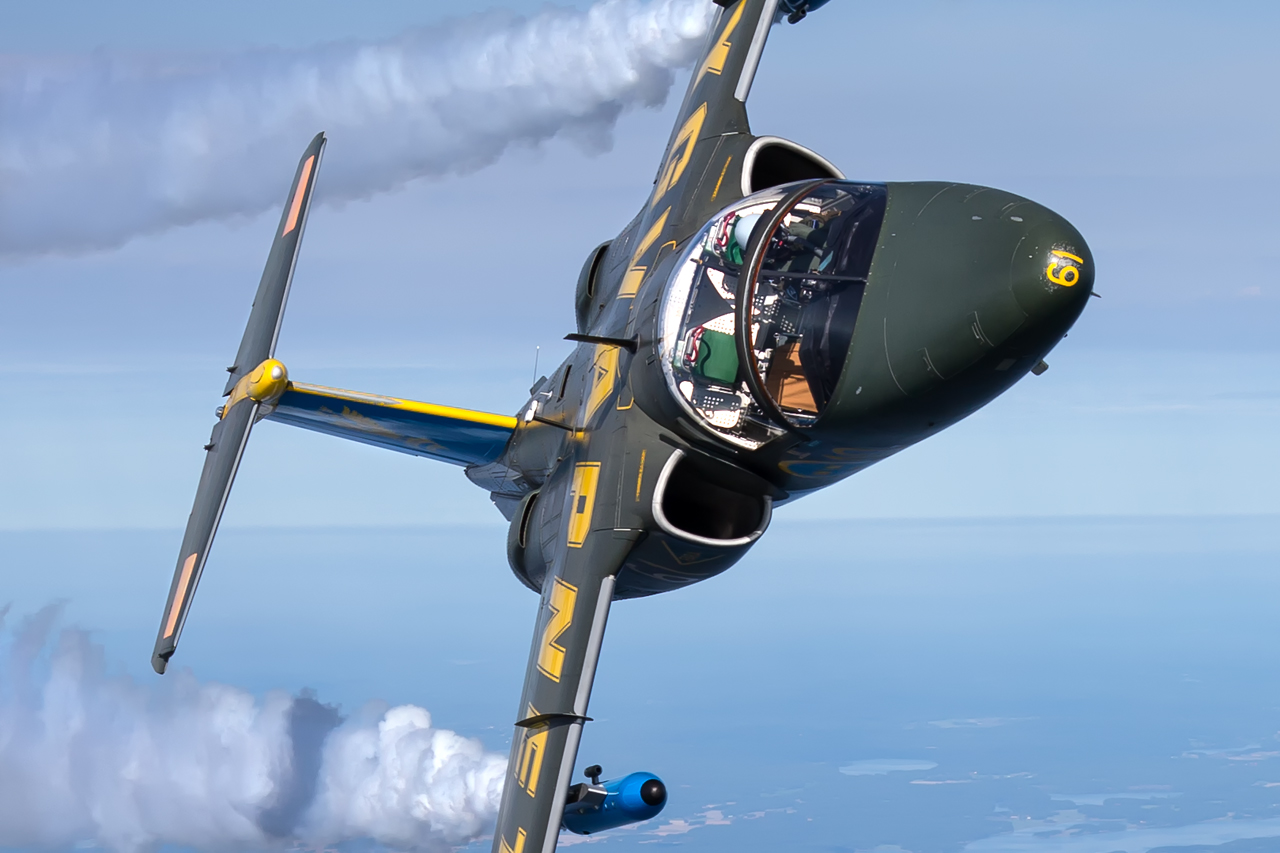 ---
2022-07-25
Gyrocopter
Autogyro – a hybrid of airplane and helicopter (also called gyrocopter, gyroplane, autogyro). The first gyrocopter was invented at the beginning of the 19th century, but since then it has undergone many improvements to become today a so-called modern gyrocopter, today it is among the most reliable and safe aircraft. When you fly a gyrocopter, the rotor is rotated by the air coming from below so that it gets a carrying force.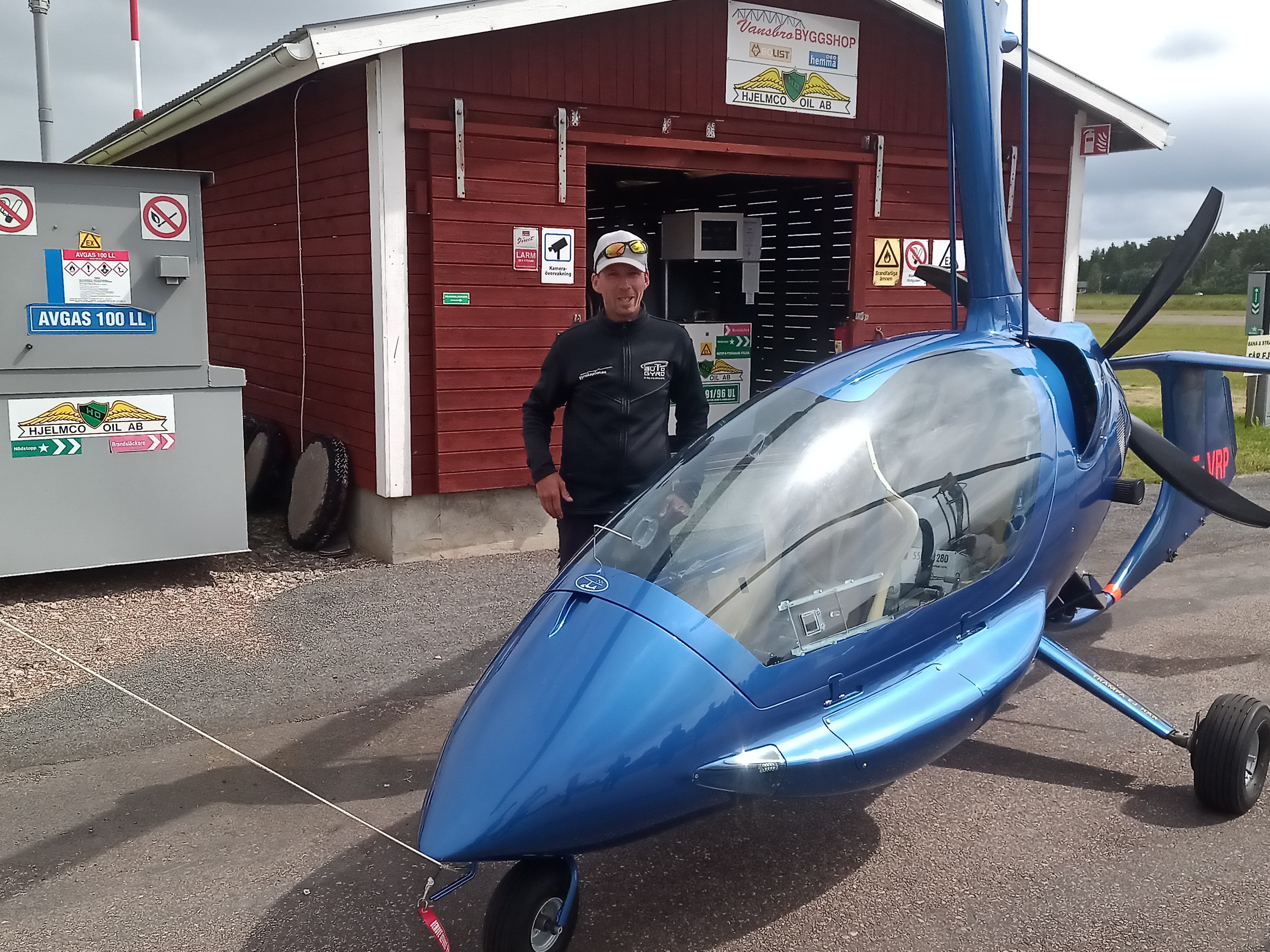 ---
2022-07-24
Three ship formation
A new display group and unique composition of aircraft, Johan Gustafsson in Thorp T-18, Jonas Larsson in Laser and Anders Kjellberg in Pitts S1 form a group of three, all belonging to Västerdalarnas Flygklubb. At Flygfesten they fly both Saturday and Sunday.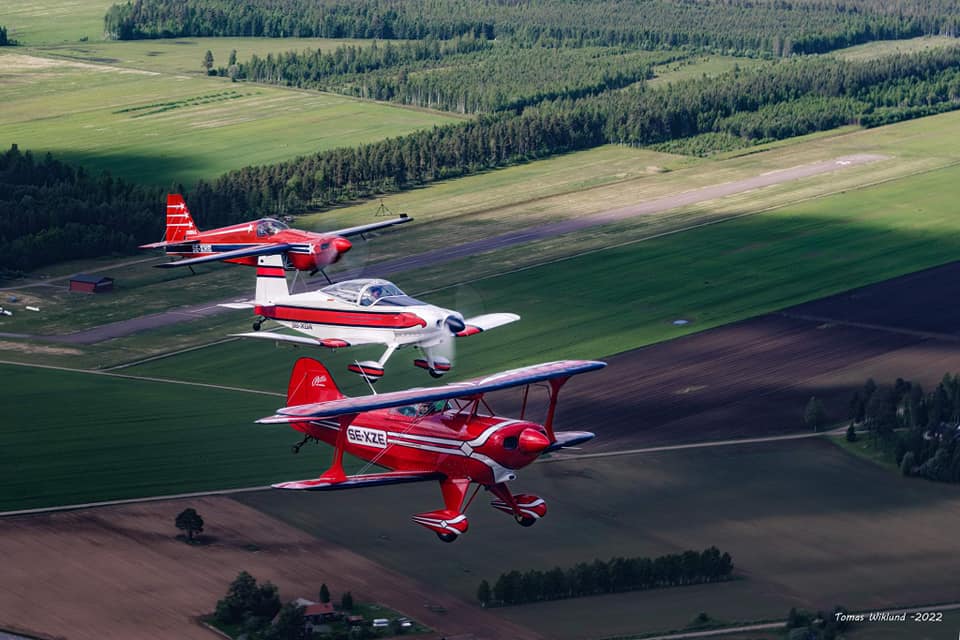 ---
2022-07-21
DC-3 Daisy
DC-3 Daisy is coming to Flygfesten! Built in 1943, the DC-3 Daisy is a true veteran! She has participated in the Second World War, where she participated, among other things, in the air landing on D-Day on June 6, 1944. She has helped to build up SAS, Linjeflyg, the Swedish Air Force and since 1982 with the association Flygande Veteraner, where she has operated from Bromma for many years. Now she fly on, but with Västerås as our base.

The Douglas DC-3 is one of the world's most produced transport and passenger aircraft. The prototype flew as early as December 22, 1935. It was developed from the DC-2 as a passenger and mail transport aircraft. A total of just over 16,000 DC-3s were produced, the majority for military use.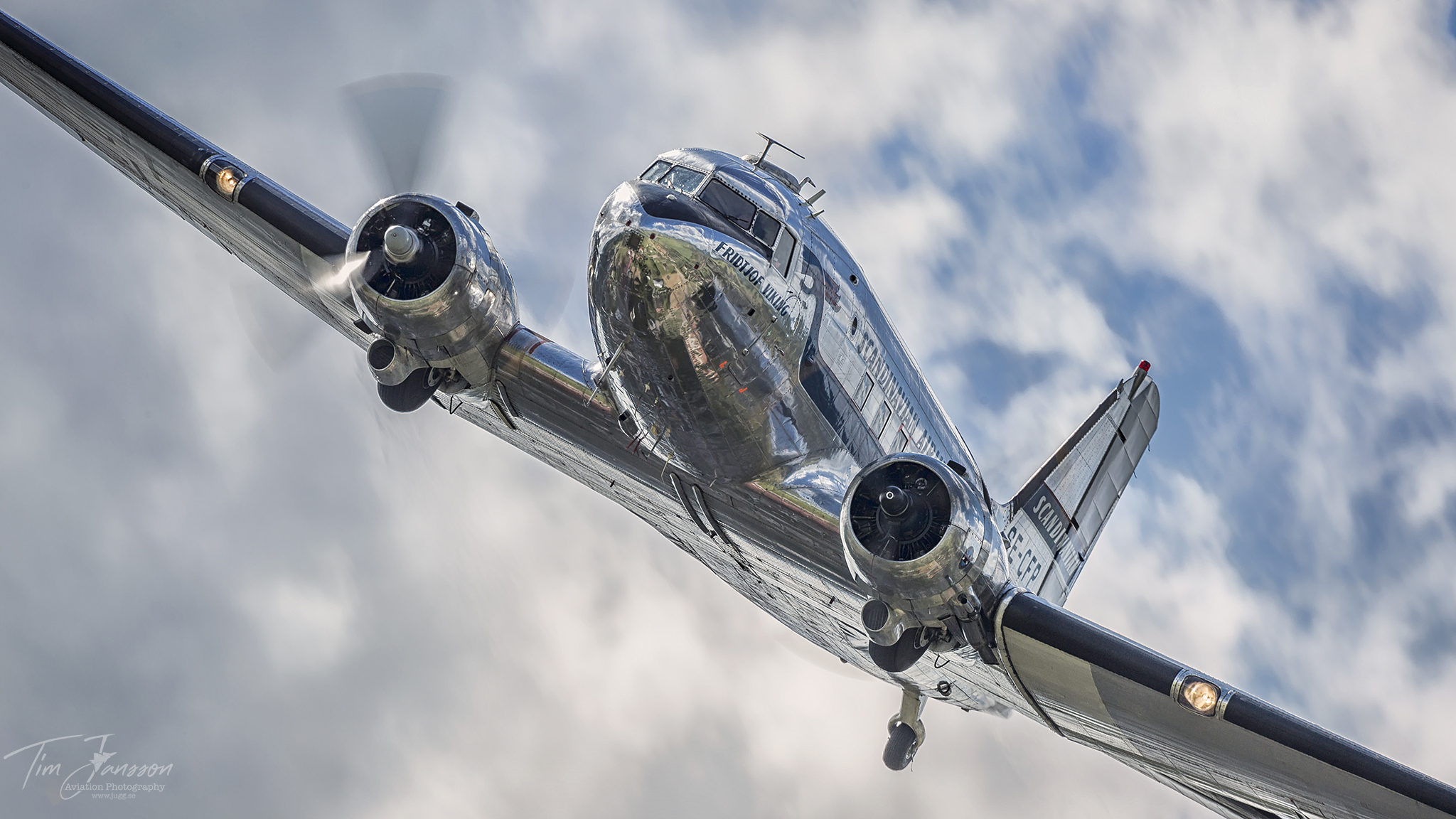 ---
2022-07-19
Johan Gustafsson - SZD-59 Acro
Johan Gustafsson comes to Flygfesten with his SZD-59 ACRO, it is one of the best aerobatic gliders in Sweden. Johan has become famous around the world for his great glider aerobatic airshows. You will see a very nice performance by Johan in Dala-Järna as it also is his home base. Johan is two time world champion in Advanced Glider aerobatics.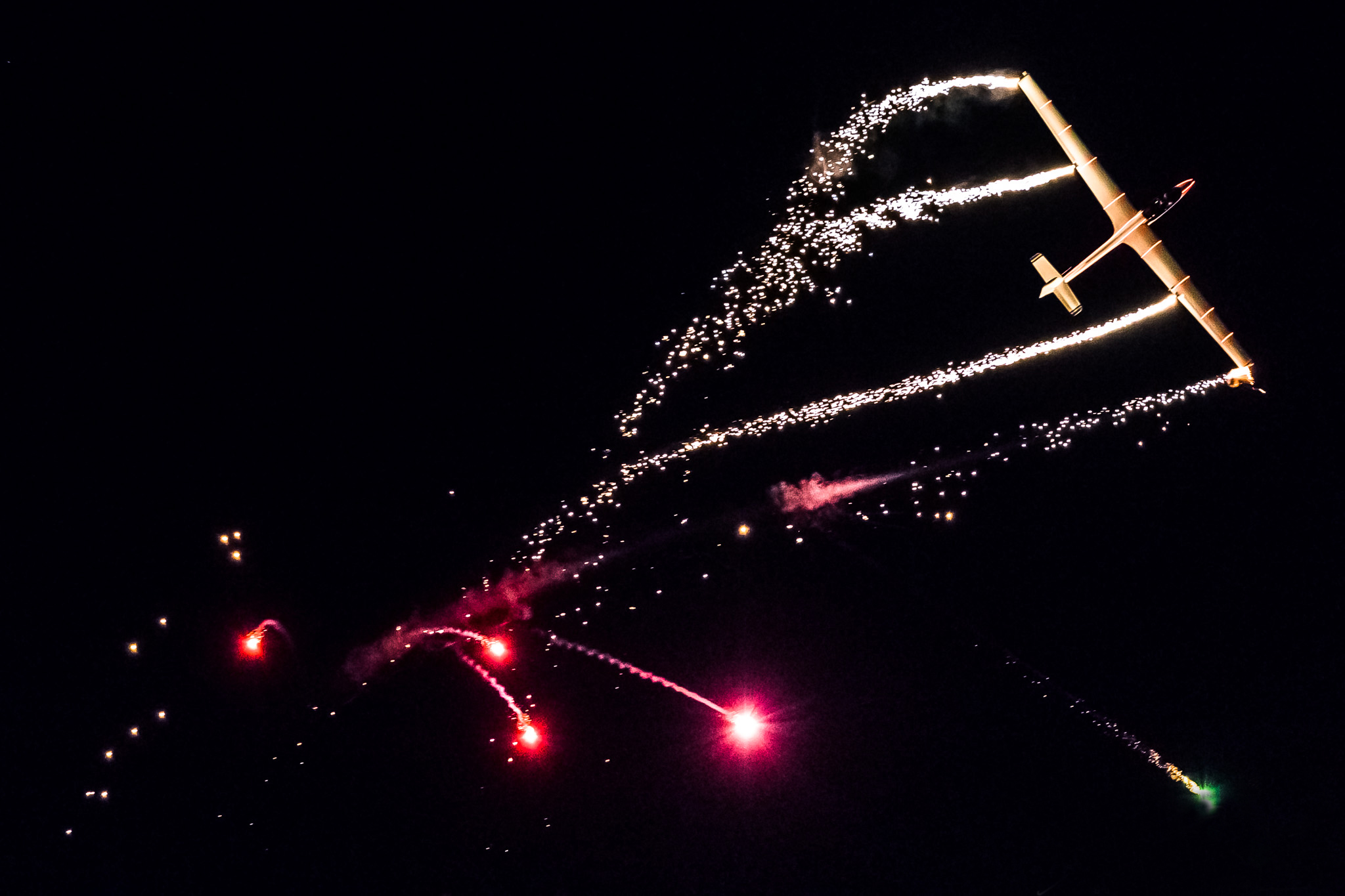 ---